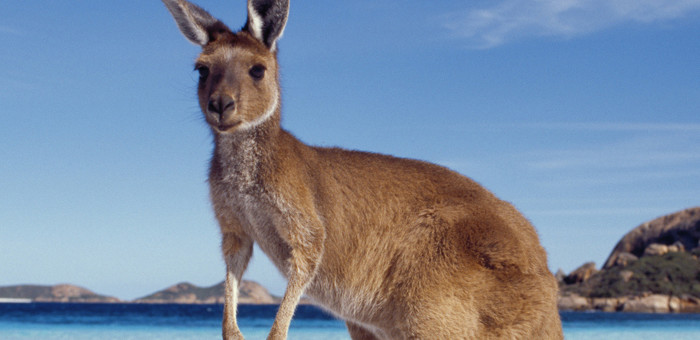 Today's First Timers: Here and Away
This week, we wrap up the series with a look at how our first time buyers fared in the 2000s and 2010s. We also spoke with buyers who purchased their first property in Australia to give you some perspective on how things are done differently in the land down under, that is, aside from the mind-blowing phenomenon that their toilets flush in the opposite direction.
Missed our previous posts? Check out what First Time Home Buying was like in the 1950s, 1960s, 1970s and 1980s, 1990s.
2000s
Home prices rebounded significantly in the 2000's. Prices continued to climb from the lows of the 1990s and the looser mortgage regulations introduced in 2006 allowed people to buy homes with 40 year mortgages and no down payment, creating intense competition among buyers. Regulations were repealed in 2008 to allow only 35 year mortgages and require a 5% down payment. The financial crisis in the fall of 2008 did impact prices, but the impact was limited because many Sellers simply chose not to lower their price or sell their property. The average home price increased by 63% from $243,000 in 2000 to $395,000 at the end of 2009.
The Year: 2008 – Toronto's Average Home Price $379,000
The Buyer: Crystal, 25, moved to Toronto from Winnipeg and was working as a Sports Consultant.
The Buy: 430 sqft Condo Apartment in a 6 year old building located at John and Wellington in the Entertainment District.
The Numbers:  Purchase Price  – $215,000 
Crystal's income at the time of purchase was $53,000 a year. She saved for 5 years to come up with a $10,000 down payment. Crystal went with a variable rate mortgage which would have meant a rate of about 4% at the time she purchased, but it would have gone down to as low as 1.5% within a year of her purchasing.
Crystal's unit is currently worth around $270,000, up 26% from her 2008 purchase price.  
Current Situation: Crystal currently lives with her boyfriend and  recently rented out her apartment for a 6 month period for $1,800/month.
Advice and Regrets:  "I picked a place in the heart of the city where I can be a permanent landlord if need be. It is a pretty comforting feeling to know someone else is willing to pay your mortgage," says Crystal. Try to have a 20% down payment to avoid CMHC fees. Think your purchase through and find something you can imagine yourself living in for some time. Determine your must-haves vs. nice-to-haves. Be open to exploring neighbourhoods: "I should have opened my search area so that I could have had more space as the unit I purchased is quite small."
---
First Time Home Buying in Australia
The Year: 2010 – The Median Home Price in Melbourne in 2010 was $520,000
The Buyers: Luke and Emily*. Australian-born, Luke, and, Canadian-born, Emily's first purchase was in Melbourne, Australia where Luke grew up and they both worked at the time.
The Buy: Detached 3 Bedroom Bungalow in Seddon, a suburb about 7km from Melbourne, Australia, comparable to Danforth Village area of Toronto. Their home had a train stop 500m away, making the downtown commute quick and easy. .
The Numbers:  Purchase Price  – $725,000 Australian Dollars.
They had approximately $145,000 saved up for a down payment and the interest rate was 5%.
The median home price in Melbourne in 2014 is $630,000, up 21% from when they purchased.
What are the biggest differences buying in Toronto vs Melbourne:  In Melbourne, there is no Buyer Representation like in Canada so you are totally on your own to figure things out. A Buyers Advocate role has recently gained some traction, but mainly for more expensive properties, since the Buyer is required to pay the agents commission unlike here. It took us two years to purchase something. It takes time to gain a good understanding of the market and to succeed at purchasing a property you like in a competitive situation.  It was nice having the support and help you receive from a Buyer Representative here. In Melbourne, rather than having a specific list price, there is a price range (ie. $550,000-$700,000) and homes usually sell in the higher end of the range. Properties are usually listed for 2-3 weeks to give a long enough marketing period and then a live auction takes place. The auction takes place in front of the home for all to see and neighbours and hopeful Buyers join the festivities. Unlike in Toronto, everyone knows what other people are offering and you often see people increase their bids in $10,000 increments. If you think emotions can get the best of you at Toronto offer nights, imagine how emotionally charged these events can get!  It's common for people's egos to get in the way of rational thought.
Current Situation: Luke and Emily moved to Toronto 2 years ago and bought a home last year in Parkdale.
Advice and Regrets: Have patience to make sure you find a home that will be a good fit for you, allow yourself time to learn the market. Coming up with the down payment is the hardest part. You have to be committed to saving for it. "When we were saving for a home, we wouldn't go on vacation or buy a car. We lived somewhere that wasn't as nice where the rent was cheap to save more money, it also provides an incentive to find a home quicker," says Emily.
*names have been changed
2010s
Despite repeated attempts to temper price appreciation in Canada's major markets, Toronto has continued to show strong price appreciation in the 2010s. Measures to reduce the allowable amortization period and increase the down payment requirement for certain types of purchases had little impact on the market. Year over year, the market continues to outperform despite warnings of an impending market correction. In 2010, the average home price in the GTA was $431,000, and as of the end of October, the average price for a home in 2014 was $566,000, up 31% from the start of the decade.
The Year: 2012 – Toronto's Average Home Price $497,000     
The Buyer: Philipp, a 26 year old young professional, had recently moved to Toronto from Switzerland and was working as a Brand Manager for a large company in Toronto.
The Buy: Low rise 1 Bedroom + Den 1 Bath condo at Quad lofts in the Fashion District
The Numbers:  Purchase Price  – $427,000 
Philipp's income at the time of purchase was $105,000 a year.  He saved for 4 years to come up with the $85,000 (20%) down payment which allowed him to avoid paying any mortgage insurance.
Philipp's unit is currently worth in the $500,000 range, up 17% from his 2012 purchase price.  
Current Situation: Philipp has since quit his corporate job in Toronto and moved on to more fulfilling employment. He has been renting out his condo for up to $2,800/month. Philipp's current plan is to hold on to the unit as an investment.
Advice and Regrets: Understand your short and long-term plans, this will dictate what type of property you buy, location, price, etc. Understand when the market is hot or cold. Negotiate hard with interest rates. Don't wait too long to make decisions, but don't make emotional decisions.
With all the excitement of purchasing your first home, it's hard to imagine what this purchase will mean to you years down the road. Can you fast-forward 60 years in the future and think about selling your home for 50 times what you first paid for it? Will you raise your family there, keep it as investment, or sell it to buy something bigger? No matter what it means to you, you'll always remember this purchase as it has likely got you to where you are now.
Whether you bought in the 1960s, or you will be buying in the 2020s, some things in Real Estate will never change. Although purchasing conditions have been quite varied over the decades, many similarities remain no matter where or when people bought. Affordability was something often highlighted by participants and many of the successful buyers had a long term view in mind for their purchase. Success in Real Estate is not a guarantee, but if you put yourself in a position that allows you to stick with your purchase for the long haul, it seems to be a good bet. Transaction costs can really eat into your investment; keep your purchase affordable, so you aren't forced to sell.
What I hope readers take away from the article is that despite different decades, home types and financial situations, Real Estate can be an outstanding investment, but it's important to have a plan. The more realistic you are with your want's, must's, current financial situation and future financial goals, the better the Real Estate decision you are going to make. Tighter regulations, years of solid price appreciation, and looming interest rate increases, are some of the challenges facing first time home buyers today. Be smart and resourceful. If a family is in your future, you might consider buying a larger home with rental options for the short-term and room to grow in the long-term. Owning a home in today's market can seem unattainable especially when we compare to purchasing for $16,500 in the 50s, but then can you really imagine making $3,500/year?! We've always borrowed our down payments from parents (or bosses!), so getting a little help isn't really new. You have to live somewhere, so why wouldn't you put your monthly housing budget back in your own pocket?