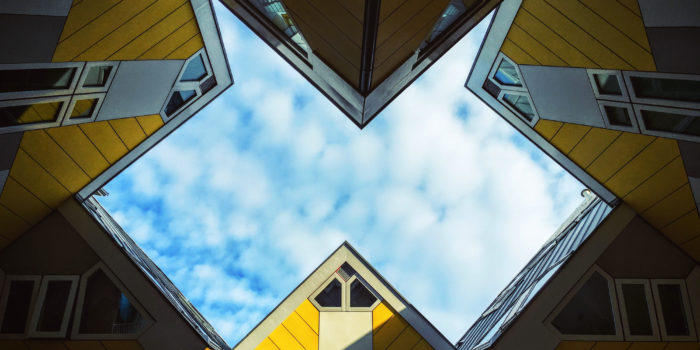 Navigating the Toronto Real Estate Market this Spring
If there's one thing we can say for certain about this year's spring market, it's that it's going to be an interesting one. The warmer weather, longer days, and backyards in bloom make spring an ideal time for buying and selling a new property. The timing is perfect for families looking to settle into a new home before the start of the next school year, and so the market tends to be busier in the spring months. Of course, nothing about the Toronto Real Estate market as of late has been predictable. Yes, we expect price appreciation, but I don't think anyone would have guessed the recent 30% jumps in a market that some have anticipated to 'crash' for the last 5 years. This year, it's looking like the spring market is shaping up to be a stressful time for both buyers and sellers. Government regulations announced today include foreign buyer taxes, vacancy tax, rent controls, and supply inducing measures, among others. Will rent controls and foreign buyer tax make investment properties less appealing leaving more supply for would-be residents? Will increased interest rates make a GTA property just beyond a buyer's reach? It's intent is to slow crazy appreciation rates, but will that really make Toronto more affordable? Time will tell, but for now, we have a few tips for buyers and sellers as we head into an uncertain spring.
Don't get caught up in the hype and instead focus on inventory levels:  While new government interventions or just the announcement of intervention may influence Buyers and Sellers, its impact on inventory levels is what you should be looking at. You want to buy when supply is high and sell when supply is low to get the most value from your property transaction. Consider how these interventions will impact the market. For instance, in the fall, I highlighted how a government announcement would likely have a positive impact on condo appreciation as would-be home buyers will be forced to consider other products, read more here.  
Consider "Solds' beyond the last 3 comparables: Realtors will often show you the 3 most recent comparables when determining value for a purchase or sale. While this is probably the best way to determine value in a more reasonable market, Toronto buyers and sellers should be considering a longer history to determine how sustainable the recent price growth is. Buyers purchasing prior to selling should be particular cautious and consider how a pull pack in prices could impact their sale. 
Have your home ready to go to market, but don't sacrifice timing to do it: The best time to list your home is when you have less competition, so if the time it takes to complete finishing touches means listing when supply is high, then those last minute details could be costing you money. We often see more favourable Buying conditions in June than in early spring as natural procrastinators end up listing at the end of the spring market versus the beginning. So don't sweat the small stuff and get to market before your neighbours!
Be active: In order to understand what is happening in the market, you either need to be active or to fully trust your Realtor's take on the market. Either way, you have to show that you are ready and willing to make a move when ideal market conditions are present . 
Don't be shocked when you finally get what you want: I can't count the number of times Buyers get rattled when they finally have the opportunity to offer on a property that fails to attract the level of interest they are used to seeing. We've conditioned ourselves to think that a home without multiple offers must have something wrong with it, but that's not necessarily the case. If it's a great option for you, then make sure you have done the necessary due diligence to give you the confidence to offer. But don't let the fact that no one else showed up to the party sway you, if it works for you, it works for you. 
So, how to you prepare for a uncertain spring market? Be ready, be informed, and know what you want. Have any questions or comments? Feel free to reach out at andrew@relativerealty.com.