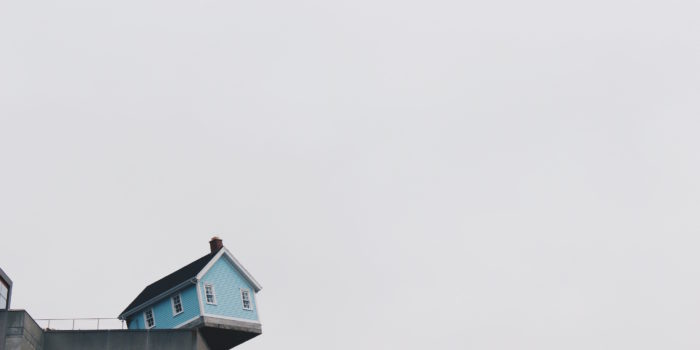 Toronto Real Estate: Crashing, Rebounding or Flattening?
Toronto's Real Estate Market remains in a state of flux since its spring shake-up following an incredible first quarter of the year. This has left many on edge, contemplating a purchase or sale and questioning whether Toronto Real Estate is crashing or rebounding. Here's what the bulls and bears are saying on Toronto's market.
What the Bulls are saying:
Prices are up 6% from August to September, the first month/month price increase since April.
The rental market remains incredibly hot. With low vacancy and prices on the rise, finding a rental in Toronto is no easy feat.
Toronto is likely to follow Vancouver's foot steps, that is, to rebound shortly after the introduction of the Foreign Buyer Tax and to continue to see the condo market surge.
New stress tests and mortgage regulations introduced in November 2016 failed to cool the market. Why would the most recent announcement be different?
Toronto's employment is high and economy is strong.
Interest rates remain low and have simply returned to 2014 levels.
What the Bears are saying:
Further stress measures were just introduced and will take effect on 

January 1, 2018

. This new stress test will reduce uninsured Buyers (those purchasing with more than 20%) purchasing power.
Interest Rates have increased 0.5% and most are predicting another 0.5% in 2018. Further reducing Buyers affordability.
New listings are up 9.4% as of September. Active listings are up 69% from the same time in 2016, meaning there is more supply which makes for a less competitive market.
September sales were down 35% from 2016, and so far in October, we are trending toward similar numbers.
Days on Market are up 50% from last year.
What to conclude:
It's true that we have seen a rebound in prices in September and so far in October. Even though much of this increase can be attributed to a typical seasonal adjustment, the fact that Buyers are willing to pay more in the fall then the summer was an important signal. While the decline experienced since March has flattened significantly, overall the Greater Toronto Area still seems to be in a declining trend. This is because of how much prices rose in the first quarter of 2017. Prices in the GTA were up a whopping 33% on a year/year basis in March while that year/year appreciation has since flattened to a "measly" 2.8%.
We have yet to see prices fall on year/year basis. However that is likely still to come, given the new headwinds on demand and the continuous supply that has been coming to market. Prices need to increase by 12.8% from now to February to avoid year over year depreciation. This increase would be a few percentage points above what is typical and seems unlikely given current levels of supply and demand. In fact, there is a chance that prices in November could show negative year/year results – a headline that will certainly impact Buyers and Sellers psyche.
Some things to consider going forward:
While year over year appreciation is flattening, TREBs Home Price index (HPI) is still coming in at 12.2% for September. Indicating you can still expect to spend 12% more for the same home today than you were a year ago.
Considering Selling in 2018? Don't simply wait until the spring to list your home! Get your home sale ready now. Try to put your home on the market when you are "comparatively attractive" with minimal competition.
The new stress test could actually increase demand for the next couple of months.  But it's anticipated to have a significant impact on Buyers purchasing power once it takes effect.
Condos will continue to outperform freehold properties in 2018, as Buyers are forced to more affordable housing options.
After some recent years of the reverse, it's likely the 416 will outperform the 905 in 2018. More supply and less competition will allow Buyers to reconsider what location works best for them (For Globe Subscribers).
Media coverage could get ugly in 2018. Negative year/year price reporting isn't something that's happened for some time. If we don't see a surge in demand or drop in supply, it could be the story dominating Toronto's headlines heading into the 2018 spring market. Negative media often discourages Sellers from coming to market, leading to an overall reduction in the number of sales. It also greatly impacts Buyers psyche. Adjusting your pricing and negotiating tactics accordingly will prove important.
Demand for homes within a median income budget will be the most competitive segment especially given how tight the rental market is.