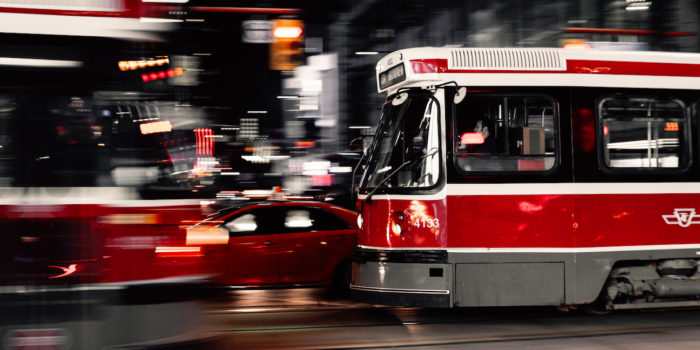 To Stay or To Sell? Toronto Real Estate's Big Question
Have you ever sat back and thought if I could get $2 Million Dollars [or insert your crazy number here] for my house, I would sell it tomorrow? This wishful thinking has become a reality for some Toronto Real Estate owners. Price appreciation across the GTA set new records for the first quarter of 2017 with year/year appreciation coming in at the 20-30% range. The Real Estate frenzy has spread from Toronto, to the GTA, and across Southern Ontario prompting the Ontario Government to finally step in to attempt to cool things off. Last week's headlines of alternative lender Home Capital's shenanigans are sure to add an extra layer of uncertainty in terms of how the market will respond. We will touch on the Ontario government's changes in a future posts, but for now, we spent a bit of time talking to GTA homeowners about whether they plan to stay in the city or take the money and run.
Many Toronto residents are very much in the middle of their lives here. They work in the city, their kids go to school down the street, their friends and community are all close by. Toronto is home. So while crazy jumps in appreciation are exciting for these homeowners, it's not going to prompt them to sell. They're in it for the long haul, and fluctuations in the market today are unlikely to negatively affect them in the future. But for those who are no longer tied to the city, and/or have a move on their radar in the next 5 years or so, I was curious about a couple things: 1/ Is there any fear of a market correction and possibly losing money if they don't cash out now?, and 2/ Do they have a magic number that would persuade them sell without hesitation?  Here is what people are saying…
Toronto homeowners remain fairly bullish on the market; would-be Sellers I spoke with are not expecting prices to pull back, though about half do expect appreciation to cool. As for that magic number, it seems that recent appreciation is more of an afterthought when deciding whether or not to sell their home (maybe this would change in a different market). On average, it seems about 30% above current market value would be enough to tempt most people to sell ahead of expectation.  
Money isn't everything: Community, family and lifestyle are bigger drivers than money which is why many choose not to sell as they ease into retirement. Take Ann for instance: Ann is a single women in Leslieville who lives in 2 story Detached home with her dog, Freddie. She's been retired for 5 years now, but selling isn't on her radar. She expects this to be at least 10 years down the road, and really depends on whether she finds the maintenance of her home manageable. People like Ann have seen the community grow and improve, and have ties that keep her in the area. Ann isn't the only person I spoke with who indicated that their community plays a large role in their decision. Sports groups, neighbours, and proximity to family are often bigger influences than sale price when deciding whether or not to sell their current home.  
Where the heck do we go: Yes, Toronto's house prices have been raging, but so have the GTA's as well as most Southern Ontario communities, which has would-be Sellers asking: where do we go? The thought of moving can be daunting, and the thought of moving in today's market can be downright overwhelming. Bidding wars, less home for your buck, foregoing proper due diligence just to secure a property make staying where they are far more appealing for some.
Millennials cramping your style: While most retirees welcome the home equity gained from recent home appreciation, this is a double edge sword: these gains are making the housing and rental market unaffordable for millennials which means parents may not be empty nesters for a while yet. John and Lynn have already purchased their home in Honduras where they plan on spending part of their retirement, but will hang on to their GTA home until their children – all in their early 20's – have launched their careers.
Condo's aren't for everyone: Many potential downsizers would be open to a smaller house, but are not keen on a condo. Chalene and her husband are both retired and own a 2200 sqft 2 story home in Pickering, and like most of her friends, would love to downsize to a bungalow. But if they plan to stay in the same community, the numbers just don't add up.  
The market is crazy, without a doubt, but residents I spoke to love their city and have faith the market will continue to grow, even if the appreciation rates fall to a more reasonable pace. Many homeowners that could cash out (ka-ching!) are finding that the reasons to stay far outweigh any amount of money to go. It will be interesting to see how the market is performing in a year from now and if this sentiment remains true.
Comments or questions? Shoot me an email at andrew@relativerealty.com.