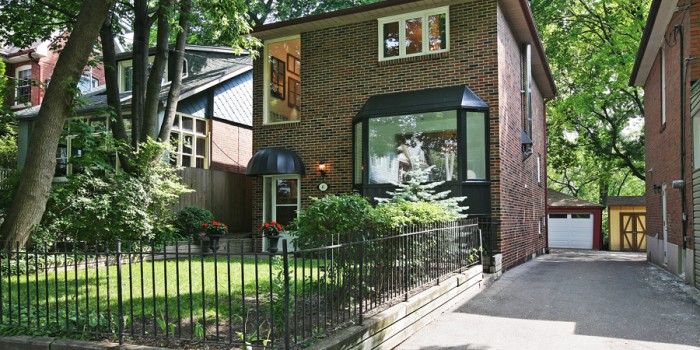 Do I Really Need A Real Estate Agent to Sell My Home?
I received a call this winter from a friend who had recently tried to sell her condo privately.  She seemed frustrated with the process and wasn't sure what to do next.  After the property sat on the market for 60 days without an offer, she felt she made a poor judgement call by not hiring a Full Service Agent.  The worst part is that, unlike a typical commission-based relationship with a Realtor, she will be out $3,500 (the non-refundable listing fee charged by her private sale website) if she is unsuccessful in selling her unit.
This is one of the biggest disadvantages of selling your home privately instead of with an agent.  If your Agent is unsuccessful at selling your home, there is often no cost to you; whereas when you sell your home privately, you are taking on all the risk and paying your selling costs upfront whether you achieve a successful sale or not.
Whether or not someone should sell their property privately frequently comes up in conversation with clients who are considering listing their home.  Recent changes in industry regulations now give home owners the ability to list their home on Realtor.ca without the use of a Full Service Agent.  Companies like Property Guys have made listing your home without a Realtor quite tempting, and for some people it can be the right decision, but for others, like my friend, it could leave you feeling frustrated and regretting your decision.
Deciding whether to sell your home privately is something people should explore early on in their selling process.  Selling a home comes with considerable transaction costs and a Realtor's commission can make up a significant portion of these costs ( ranging anywhere from 1-6% of the Selling Price), but Realtor fees do not have to be set in stone.  You will definitely find some Realtors who are unwilling to negotiate their commission; however, there are other Realtors out there, like myself, who will tier their commission based on how much staging, house preparation and marketing is required to sell you property.  After all, if your home already looks like it belongs in a designer magazine, paying a stager to contemplate whether to paint your living room Moon Rise (White) or Ivory (Also White) is an unnecessary expense.
The first thing to consider when selling your home privately is that, unless you have a private buyer, you will still be expected to pay the Buying Agent's commission. Traditionally, both commissions for the Buying and Listing Agents are paid by the Seller.  So selling your home privately doesn't necessarily mean commission-free even though some companies will have you believe otherwise.  If you decide that you don't want to pay the Buying Agent you will either be putting the cost burden on the Buyers or you will be eliminating a lot of potential Buyers who have chosen to use a Broker to help them find a home.  Either way you will likely be negatively impacting your selling price.
The next thing to look at is whether or not you have the right knowledge, skills, and abilities to sell your property for the best possible price.
• Time Commitment:  For many properties, getting your home sold for the best possible price means getting maximum exposure for your property in the shortest amount of time possible.  Real Estate Brokers often make themselves available 24/7 when they have a property listed, and a good agent will be both actively marketing your property to prospective Buyers while pursuing and responding to potential leads.  They should also have administrative and marketing support along with processes that will ensure your property appears as salable as possible.   Make sure you are ready for the time commitment required because you may be surprised at how much of a hassle something like scheduling and rescheduling appointments can be.
• Contract negotiations:  You don't have to be a Real Estate agent to be a good negotiator.  There are lots of other professions where people develop excellent negotiation skills, but if your skill set is lacking in this department then selling your own home might not be a good idea.  I've negotiated for clients purchasing from private sellers in the past and the Sellers were inexperienced and nervous. This led to my clients paying far less than they expected.  Even when selling my own property, I like to have another agent list the property with me to distance myself from inadvertently disclosing my price expectations during a contract negotiation.  If selling by yourself, you should also be prepared to pay more in legal fees to ensure you have someone with an experienced eye looking over all documentation associated with the sale prior to acceptance of any offers.
• Real Estate Knowledge:  When was the last time you sold or bought a home?  If you are an experienced Real Estate investor and have recently sold similar properties, than you might not value the expertise a Realtor brings to the table as much as someone who is selling for the first time  or who hasn't sold for many years.  Strong knowledge of current processes and regulations along with access to up-to-the-minute market statistics and metrics are critical in making good Real Estate decisions.
• Market Dynamics:  Markets can change very quickly and it's not uncommon to see a property sell for 5-10% higher than expected due to a surge in the number of Buyers or an unusual drop in inventory levels from just a few weeks earlier.  This is something an experienced agent will be able to guide you through ensuring you don't leave any money on the table.
So believe it or not, many agents do bring a lot to the table and are worth what you are paying them.  And remember, it doesn't have to be an all or nothing deal.  If your skill set or experience will make for a quicker transaction, maybe you're Realtor will be able to scale his fees to suit your particular needs.  It doesn't hurt to ask.
On the other hand, if you have extra time on your hands, enjoy the art of negotiations, and have recent experience and knowledge of the Real Estate market, than Selling sans agent might be the route for you.  Just make sure you look at your real savings as well as what it takes to sell on your own before deciding what option is best for you.