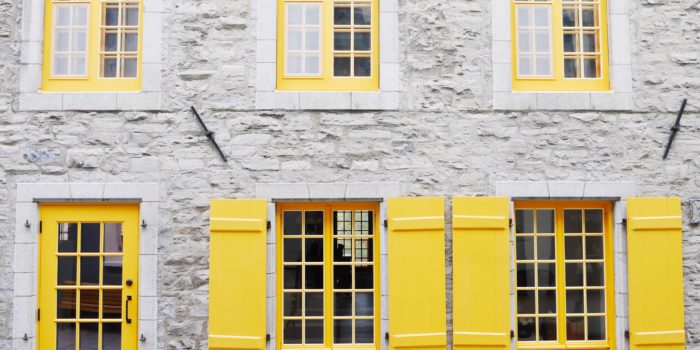 Toronto Home Prices Down?! What's Happened
Toronto's Real Estate Market could be in for some negative headlines this week as May's statistics are released. After a wild start to the year where Buyers were willing to trade their first born and a pile of money for a home in the GTA, we are finally seeing a change in what's been a pretty mental market. May is typically a month that attracts the highest average price for the year, but this year is a bit different.
What has changed?
A lot more listings and a little less demand. The number of active listings has changed fairly substantially, up over 50% in many areas across the GTA from May 2016, and up about 50% from March and April of this year. The number of sales has actually dropped about 5% from April, 7% from March and about 15% from May 2016.
How big is this change?
This feels like the biggest shift in market conditions experienced since the Fall of 2008 when the market experienced a downturn caused by the economic crisis at that time. However, that change was prompted by a reduction in demand due to consumer confidence, where this change is being fuelled by an increase in supply. It's not unusual to see these types of conditions occur in individual neighbourhoods as we head to the end of spring, but the scale and impact seems to be larger this year. The increase in supply could also be short lived as many Sellers unable to achieve their anticipated price are likely to pull their homes off the market heading into summer.
What caused the change?
The fall of Home Capital and the Government of Ontario's introduction of a Speculator/Foreign Buyer Tax has certainly suppressed demand and stopped the unsustainable appreciation levels that we were seeing earlier this year; however, these changes wouldn't be a reason for Sellers to list their homes. Sellers would have been smart to rush to list their property prior to the announcement. It's the number of active listings that is driving the change in market conditions.
The increase in the number of listings could be seen as a natural occurrence caused by the fact that new listings were down and sales were up for 4 straight months from December to March. The bump in listings was likely to occur at some point, given that we were short changed early in the year. As word got out about what your neighbour down the street was able to sell their home for, even more Sellers came to market that may not have been planning on selling this spring.
I can't tell you the number of people I talk to who say they will just list in the spring because that is the best time to sell your house, and articles like these don't help this line of thinking. Getting caught up in the timing of the market can sometimes be misguided, but understanding supply levels and demand triggers is proving to be more and more important.
What to consider going forward.
Price appreciation on a year/year basis is still likely to finish the year quite strong. It's the benchmark set in March that we are seeing some retraction from.
Total Sales on a year to date basis are strong and remain above 2016 levels. If the number of sales remains similar to 2016 and the number of new listings coming to market go back to normal levels conditions will start tightening again and head back in Sellers favour.
The number of Buyers not able to close on their purchase has increased as some Buyers who chose to buy first and sell second are not able to sell for what they expected/needed.
The impact on the downtown core and some of the condo market has been more muted. Perhaps because of Buyers limited affordability they are being pushed from Freehold to Condos. This was discussed in this previous post. However, the Ontario Government's April announcement expanding rent controls to all private rental units is going to have an impact on condo investors' bottom line. Rent increases will be limited to 2.5%. Given this new provision, the price you get when finding a new tenant could prove very important and may increase the amount of downtime between tenants.
While some properties are still fetching top dollar, Buyers who have been waiting for a change to market conditions should start looking for opportunities. First Time Buyers, Move up Buyers and some investors may see new opportunities emerge.
Sellers should pay close attention to inventory levels in their area and have their home market ready, but wait to list at a time when inventory levels are lower. Have a backup plan in place in case their original selling strategy is unsuccessful.
Be cautious of things that could further impact demand, like an increase in interest rates or unemployment, and take a long term approach to your Real Estate decisions.