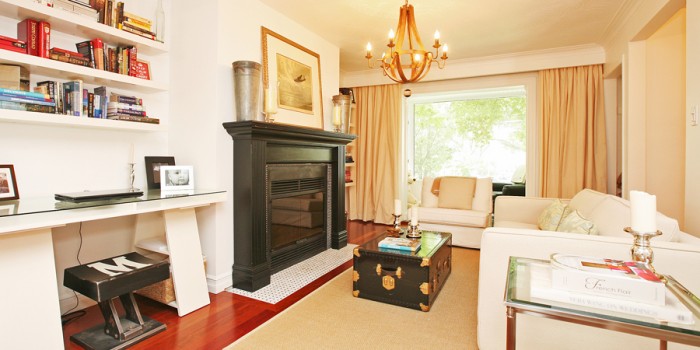 F**k There's Multiple Offers
In the lazy days of summer, under-listing your property to attract multiple offers can be a risky strategy and one better used post Labour Day.  However, while inventory has shrunk to summer levels, buyers are out there in droves making multiple offers a common occurrence, even in the middle of August.  I recently had a few clients bid on properties which attracted 7 or more offers and sold for over 15% above list price, a valuation higher than what the sellers would likely have obtained in the spring. 
People often assume that the spring is the best time to list their home because spring sales tend to have a higher average price, than other times of year (Average Price in Toronto  May 2014 -$653,000 vs. July 2014 $577,000).   While it's true the spring attracts a much larger number of sales and listings than the summer; that alone does not justify the average price being higher than other times of year.  Often the quality of inventory in the spring is better than what is offered in the summer.  In summer months, you see homes re-listed from the spring that didn't sell, while in the spring, you're more likely to see larger family homes offered for sale as Sellers are trying to schedule their move between the school year. Looks like whatever the season, multiple offers are a reality and as we move into another busy time for Real Estate, here are some tips for those on either side of the multiple offer coin:
Tips for Buyers Entering Multiple Offer Scenarios:
Don't play unless you are in it to win it – Submitting a conditional offer for list price on a property when there are already 6 offers on the table is not a good strategy. Bidding on a property you know you aren't going to win can prove harmful to your home search.  By increasing the number of offers in a multiple offer situation you will likely cause other Buyers to think they need to pay more to win the property.  As result you will drive up the price on the property in question and future listings.  So next time you are deciding whether or not to participate in an offer night, keep in mind the home you are bidding on will be used as a comparable to price future listings.
Take A Strategic Approach:  Try and determine the level of interest in the property.  Your Broker should be asking if there have been any home inspections done on the property, how many showings they have had, and how many offers they are expecting.  This will help you gage the level of interest in the property.  Know the offer process before you begin.  Understanding the Seller's plan for handling multiple offers will allow you to take a strategic approach and will dictate the terms of your offer.  Things like the irrevocable period, price, and whether or not you begin with any conditions should be based on the number of offers they receive and the process which they will be using to accept offers.
Determine the price you are willing to pay for the property and be prepared to take an aggressive strategy in order to win the home.  Always be prepared to show the Sellers that you are prepared to walk away when you think you are the top offer, and use the irrevocable period to your advantage.
Set a limit and stick to it:  Determine a fair value range for the property beforehand.  The number of offers should help you determine if is worthwhile submitting and influence your strategy, but don't allow yourself to get caught up in the heat of the moment.   Set a limit and stick to it.
Tips for Sellers Taking the Multiple Offer Strategy:
Know the market:  How many offers have other homes been getting?  How much above list price have other homes been selling for?  Answering these and other questions will help you understand the market and whether there is an appetite among Buyers to participate in an offer night and multiple offer situations.
Know your competition:  Understanding what's on the market and where you rank amongst your competition are critical in determining the correct pricing strategy and whether you will be the one attracting multiple offers or whether everybody will be heading to your neighbour's house on offer night.
Just because you've listed it doesn't mean you have to sell it:  There is no rule that says you have to sell it for what you list it for:  So your offer night bombed and you only attracted one offer. Many agents will have you think you should take that offer and run.  If you've underpriced your property for multiple offers and don't get any, that doesn't mean you should give your place away. Consider re-listing it at a higher price or working with any Buyer at the table to come to a fair negotiation.  Yes this will drive Buyers crazy, but sometimes you have to go to Plan B.  Have a backup plan in place in case you don't attract the price you were hoping for.
Have an active pricing strategy:  Your pricing strategy should be adaptable throughout the process.  If a comparable property in your neighbourhood comes on the market in better shape and is lower priced than you it's going to be tough to get top dollar for your property.  Monitoring active listings and listing at a time when you have limited competition is critical to achieving top dollar in multiple offer situations..
Encourage All Offers:  It's important that your Broker do a good job of encouraging all offers.  Every offer helps, the more you have the more your home is likely to sell above the list price.  That being said, drastically under listing your property could attract the wrong offers.  If you list your property in a price range lower than your target Buyer looks in, you might get in the papers for the number of offers you attracted, but you could be missing out on a number of serious Buyers looking in a higher price range.
Be respectful:  Sure, the Seller is in the driver seat in today's real estate market, but making the process as enjoyable as possible for everyone involved is important.  Ensure your Broker is a good communicator and keeps all Buyer's well informed of the process and where they stand.  Make the process fair and ensure your Broker outlines there approach if multiple representation occurs.  You may end up with a firm offer in hand but a lot can still happen between your offer night and closing day and treating everyone respectfully will help ensure a smooth closing process.