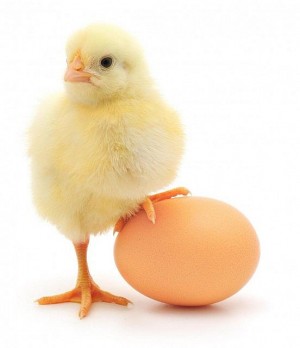 Which comes first? The purchase or the sale?
One of the most difficult decisions in Real Estate for home owners looking to move is deciding whether to Buy or Sell first.  While there is no easy answer to this question, there are a number of things to consider when determining what will be the right choice for you.
How volatile is the market and economy?
A volatile market indicates that the market could change quickly from a Seller's market to a Buyer's market or vice versa.  This happened in the fall of 2008 when the financial crisis quickly reduced the number of potential purchasers shifting the market in the remaining Buyers favour for close to a year.   People who chose to buy before selling in the fall of 2008 likely had a difficult time selling their home for the anticipated value.  On the flip side, it's not uncommon to see sought after neighbourhoods experience double digit price appreciation in as little as 2-3 months when inventory levels remain low for prolonged periods.  Forcing people to spend much more on the purchasing side then they originally anticipated.
How long was your property listed for when you bought it?
Did you purchase a property that sat on the market for months?  If so, you may find your own selling process to be longer.  Unless, of course, you've already addressed the issues that deterred buyers the first time around.  Have your Real Estate Broker identify whether your property appeals to a large group of Buyers or whether it might appeal to small and diversified number of users.  In this case, it would make sense to sell your property first, so you can take advantage of selling strategies and know your finances going into your next property.
Where are you Buying/Selling and what is the property type?
If you are looking to purchase a very specific type of property and/or you are very particular about the location, and the home you are selling is in a demand area, buying first is the obvious choice.  Have your Real Estate Broker run a report on how many comparable properties have sold in your desired location in recent months, make sure you take the time of year into consideration.   This will help you determine the probability of finding a home that matches what you are looking for and will allow you to anticipate how long it might take to find.
Do you need money from your sale to close on your new purchase?
It is important to identify all the financing costs prior to making the decision on whether to buy or sell first.  If you need money from your current home in order to close on your next property, it might make your decision to sell first much easier.  Look into Bridge Financing options with your mortgage provider and make sure you identify all the costs associated with your next purchase
Some tips if you want to sell first:
Make sure you have a backup plan so you don't get backed into a corner – be prepared to rent or live with friends/relatives if you are not able to find the right home in time.  Factor extra moving and storage costs into your budget in case your closings don't line up or you need to rent for a period of time.
Make sure you have a good idea of the type of home you want to buy.  Go and look at some properties and make sure you are aware of what they actually sell for, so that you feel comfortable finding something within your budget.
Ensure you push for a longer closing and try to negotiate a flexible closing (allowing you to extend the closing date provided notice is given) if at all agreeable.  If 60 days is the average closing and you are fortunate to find a property you like in just 1 month, you are already in need of a 90 day closing.
Some tips if you want to buy first:
Know your numbers.  If you are thinking of buying, you need to know what budget you are working with which will likely depend on the proceeds from the sale of your current home.  Have a realtor come through to give you an idea of what you can expect – best case and worst case scenarios.
If you buy first, you are going to want to push for a long closing to give yourself sufficient time to market your property and not force you to accept a price below market value.
As with selling, have a backup plan.  What if your home doesn't sell for the desired price?  Are you prepared to do a big price drop?   Would you consider renting out your home if you can't attract the desired buyer?
Speak with your mortgage provider to discuss your ability to carry both mortgages if needed and what your options are available for Bridge Financing.
Make sure your home is ready to go on the market tomorrow.
Consider the timing of when you purchase and how it will impact the sale of your property.  Talk to your Broker about high and low times for example think about how Buying a home in early December could impact your ability to sell your home.
In the end the decision depends on your circumstance, taking some time to weigh the pros and cons of both scenarios will better prepare you for the situation and lead to you to the right decision.