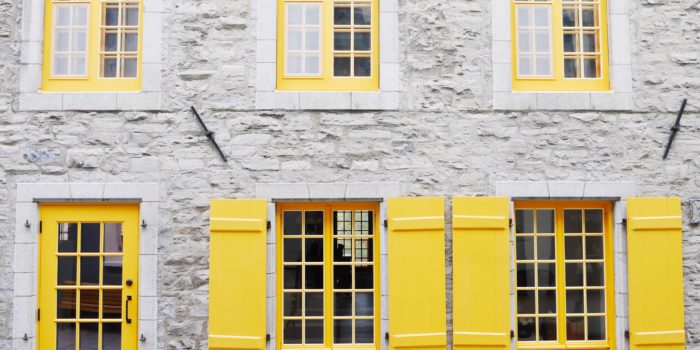 Toronto Home Prices Down?! What's Happened
Toronto's Real Estate Market could be in for some negative headlines this week as May's statistics are released. After a wild start to the year where Buyers were willing to trade their first born and a pile of money for a home in the GTA, we are finally seeing a change in what's been a pretty mental market. May is typically a month that attracts the highest average price for the year, but this year is a bit different.
What has changed?
A lot more listings and a little less demand. The number of active listings has changed fairly substantially, up over 50% in many areas across the GTA from May 2016, and up about 50% from March and April of this year. The number of sales has actually dropped about 5% from April, 7% from March and about 15% from May 2016.
How big is this change?
This feels like the biggest shift in market conditions experienced since the Fall of 2008 when the market experienced a downturn caused by the economic crisis at that time. However, that change was prompted by a reduction in demand due to consumer confidence, where this change is being fuelled by an increase in supply. It's not unusual to see these types of conditions occur in individual neighbourhoods as we head to the end of spring, but the scale and impact seems to be larger this year. The increase in supply could also be short lived as many Sellers unable to achieve their anticipated price are likely to pull their homes off the market heading into summer.
What caused the change?
The fall of Home Capital and the Government of Ontario's introduction of a Speculator/Foreign Buyer Tax has certainly suppressed demand and stopped the unsustainable appreciation levels that we were seeing earlier this year; however, these changes wouldn't be a reason for Sellers to list their homes. Sellers would have been smart to rush to list their property prior to the announcement. It's the number of active listings that is driving the change in market conditions.
The increase in the number of listings could be seen as a natural occurrence caused by the fact that new listings were down and sales were up for 4 straight months from December to March. The bump in listings was likely to occur at some point, given that we were short changed early in the year. As word got out about what your neighbour down the street was able to sell their home for, even more Sellers came to market that may not have been planning on selling this spring.
I can't tell you the number of people I talk to who say they will just list in the spring because that is the best time to sell your house, and articles like these don't help this line of thinking. Getting caught up in the timing of the market can sometimes be misguided, but understanding supply levels and demand triggers is proving to be more and more important.
What to consider going forward.
Price appreciation on a year/year basis is still likely to finish the year quite strong. It's the benchmark set in March that we are seeing some retraction from.
Total Sales on a year to date basis are strong and remain above 2016 levels. If the number of sales remains similar to 2016 and the number of new listings coming to market go back to normal levels conditions will start tightening again and head back in Sellers favour.
The number of Buyers not able to close on their purchase has increased as some Buyers who chose to buy first and sell second are not able to sell for what they expected/needed.
The impact on the downtown core and some of the condo market has been more muted. Perhaps because of Buyers limited affordability they are being pushed from Freehold to Condos. This was discussed in this previous post. However, the Ontario Government's April announcement expanding rent controls to all private rental units is going to have an impact on condo investors' bottom line. Rent increases will be limited to 2.5%. Given this new provision, the price you get when finding a new tenant could prove very important and may increase the amount of downtime between tenants.
While some properties are still fetching top dollar, Buyers who have been waiting for a change to market conditions should start looking for opportunities. First Time Buyers, Move up Buyers and some investors may see new opportunities emerge.
Sellers should pay close attention to inventory levels in their area and have their home market ready, but wait to list at a time when inventory levels are lower. Have a backup plan in place in case their original selling strategy is unsuccessful.
Be cautious of things that could further impact demand, like an increase in interest rates or unemployment, and take a long term approach to your Real Estate decisions.
---
To Stay or To Sell? Toronto Real Estate's Big Question
Have you ever sat back and thought if I could get $2 Million Dollars [or insert your crazy number here] for my house, I would sell it tomorrow? This wishful thinking has become a reality for some Toronto Real Estate owners. Price appreciation across the GTA set new records for the first quarter of 2017 with year/year appreciation coming in at the 20-30% range. The Real Estate frenzy has spread from Toronto, to the GTA, and across Southern Ontario prompting the Ontario Government to finally step in to attempt to cool things off. Last week's headlines of alternative lender Home Capital's shenanigans are sure to add an extra layer of uncertainty in terms of how the market will respond. We will touch on the Ontario government's changes in a future posts, but for now, we spent a bit of time talking to GTA homeowners about whether they plan to stay in the city or take the money and run.
Many Toronto residents are very much in the middle of their lives here. They work in the city, their kids go to school down the street, their friends and community are all close by. Toronto is home. So while crazy jumps in appreciation are exciting for these homeowners, it's not going to prompt them to sell. They're in it for the long haul, and fluctuations in the market today are unlikely to negatively affect them in the future. But for those who are no longer tied to the city, and/or have a move on their radar in the next 5 years or so, I was curious about a couple things: 1/ Is there any fear of a market correction and possibly losing money if they don't cash out now?, and 2/ Do they have a magic number that would persuade them sell without hesitation?  Here is what people are saying…
Toronto homeowners remain fairly bullish on the market; would-be Sellers I spoke with are not expecting prices to pull back, though about half do expect appreciation to cool. As for that magic number, it seems that recent appreciation is more of an afterthought when deciding whether or not to sell their home (maybe this would change in a different market). On average, it seems about 30% above current market value would be enough to tempt most people to sell ahead of expectation.  
Money isn't everything: Community, family and lifestyle are bigger drivers than money which is why many choose not to sell as they ease into retirement. Take Ann for instance: Ann is a single women in Leslieville who lives in 2 story Detached home with her dog, Freddie. She's been retired for 5 years now, but selling isn't on her radar. She expects this to be at least 10 years down the road, and really depends on whether she finds the maintenance of her home manageable. People like Ann have seen the community grow and improve, and have ties that keep her in the area. Ann isn't the only person I spoke with who indicated that their community plays a large role in their decision. Sports groups, neighbours, and proximity to family are often bigger influences than sale price when deciding whether or not to sell their current home.  
Where the heck do we go: Yes, Toronto's house prices have been raging, but so have the GTA's as well as most Southern Ontario communities, which has would-be Sellers asking: where do we go? The thought of moving can be daunting, and the thought of moving in today's market can be downright overwhelming. Bidding wars, less home for your buck, foregoing proper due diligence just to secure a property make staying where they are far more appealing for some.
Millennials cramping your style: While most retirees welcome the home equity gained from recent home appreciation, this is a double edge sword: these gains are making the housing and rental market unaffordable for millennials which means parents may not be empty nesters for a while yet. John and Lynn have already purchased their home in Honduras where they plan on spending part of their retirement, but will hang on to their GTA home until their children – all in their early 20's – have launched their careers.
Condo's aren't for everyone: Many potential downsizers would be open to a smaller house, but are not keen on a condo. Chalene and her husband are both retired and own a 2200 sqft 2 story home in Pickering, and like most of her friends, would love to downsize to a bungalow. But if they plan to stay in the same community, the numbers just don't add up.  
The market is crazy, without a doubt, but residents I spoke to love their city and have faith the market will continue to grow, even if the appreciation rates fall to a more reasonable pace. Many homeowners that could cash out (ka-ching!) are finding that the reasons to stay far outweigh any amount of money to go. It will be interesting to see how the market is performing in a year from now and if this sentiment remains true.
Comments or questions? Shoot me an email at andrew@relativerealty.com.
---
---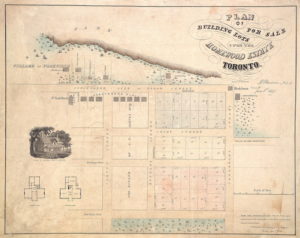 5 Reasons to Sell Your Toronto Area Home in 2017
Time to cash out? 5 reasons to sell your Toronto Area home in 2017
Toronto's Real Estate market has been on what seems to be a never-ending joyride. Many who predicted a crash have repeatedly been proven wrong, and in fact, the opposite has taken place as recent year/year appreciation is in the 20%+ range. Even condos are starting to see accelerated appreciation up 14.5% across the GTA in January. Price appreciation for condos seems to be even stronger in February, a property segment that until recently was a sanctuary for Buyer's looking to avoid multiple offer situations. Supply seems to be down by about 40% in the 416 area while demand remains relentless, despite this lack of inventory. These tight market conditions are likely to favour Sellers through 2017, so is it time to take advantage? Well, if you are just getting settled into a career and life in GTA, you obviously wouldn't, but depending on your situation, I can see why people are starting to consider selling.
While I think there are a number of reasons why Toronto continues to be a very appealing Real Estate investment, here are 5 reasons you might want to sell:
Lifestyle Changes. For some, it's not necessary to live in, or close to, the city anymore – kids have gone away to school, you only have to be in the office once a week,  you're retiring…whatever the reason might be, if you could live somewhere else and can maintain or improve your quality of life, maybe it's the right time to cash out. Did you know that for the same price as an average GTA area home ($709,000) you could own a home in the Greater Montreal Area($365,000) and Guelph ($311,000) and still have money $33,000 left over for that new car? 
Further Government Intervention could impact future price appreciation. Despite prolonged low interest rates, Toronto's affordability is going to get worse this year, and if we continue to see appreciation at Vancouveresque rates, our Ontario and/or municipal government might decide to step in. Selling before this happens could be beneficial to your bottom line. In Vancouver, for instance, January 2017 sales are down 40% from 2016, and prices are starting to be impacted – values were down 3.7% from 6 months ago, but still up 15% compared to January 2016. 
If Toronto prices keep going up, surrounding communities will also benefit. Canadians want to own their home, and as both purchasing and rental affordability becomes a bigger issue, people will start looking at alternative communities to live and work. So if your sole reason for not selling your Toronto home is because you don't want to miss out on Real Estate appreciation, you can expect GTA appreciation rates to spill over to smaller more affordable communities. 
You own multiple properties. While Canadians are quick to blame foreign investors for the rise in home prices (and yes, there may be some truth there), we should also look at how many of us own multiple properties and if each is being used to its full potential. If you're an empty nester with a 2500 sqft home, you might be finding that it's too big for your needs, and not cheap to maintain. If this is the case, and you have the option of moving to your smaller investment property, or re-locating to your cottage property, now might be the time.
Because everyone who is anyone expects prices to continue to rise in 2017. When compared to other world class cities like New York ($1,450/square foot according to Trulia), Toronto still looks reasonable. Based on the economics of supply and demand, prices seem certain to increase. However, current appreciation levels are well above the norm; so is the demand sustainable, or are Buyers purchasing simply because the expectation is for prices to increase?  Whatever the reason, 2017 is shaping up to be a good year for Sellers.
Thinking of Selling? Have any comments or questions? Shoot me an email at andrew@relativerealty.com.
---
Toronto Neighbourhood Guide 2016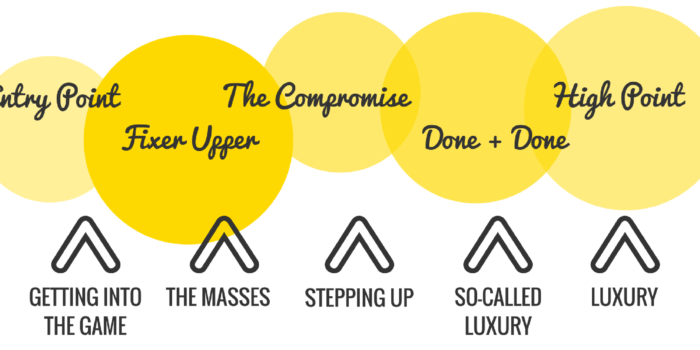 Last month marked Toronto's 10th straight month of price increases! Needless to say, there's been some change since this time last year, so we've gone ahead and updated our Toronto neighbourhood guide to wrap up 2016. Our guide compares your budget with property types in Toronto's various neighbourhoods. To see what this guide looked like in 2015, click here.
The Big Smoke: a city rich in culture, entertainment, underdog sport teams (TFC *almost* did it in 2016!) and a seemingly unstoppable housing market (still!). It's a great place to live, but navigating the Real Estate market can be tricky. With hundreds of different neighbourhoods to choose from, bidding wars galore, and differing opinions on the market; finding a property and neighbourhood that best suit your needs and budget is overwhelming. Looking at average prices for neighbourhoods can help, but may not be reflective of the realities of the market. When every dollar counts, you need more information.
Identifying how much you can afford is a good first step; however, how much you are willing/able to spend should also depend on the condition of the home. After all, this will have a large impact on your housing budget. And shouldn't it also depend on the neighbourhood you choose? So where do you start? How about right here…
We have simplified Toronto Freehold Real Estate into 3 tables for East, Central and West neighbourhoods. Each table indicates what type of home you can get in each neighbourhood and for your budget. We have categorized houses into 5 different categories and identified what price point you can expect to pay for each home type across the city.
So if you are curious if you can afford a fixer upper in The Beach, how much a detached home with parking goes for in Roncesvalles, what you have to pay to start a conversation in Lawrence Park or where prices are topping out in Riverdale, follow the steps below and check out our handy dandy charts.
1. NAME YOUR PRICE
What budget category do you fall into? This would be determined by your mortgage pre-approval and how much you can afford to spend on housing each month.
Getting into the Game: < $650,000
The Masses: $650,000 – $850,000
Stepping Up: $850,000 – $1M
So-called Luxury: $1M – $1.5M
Luxury: $1.5M +
2. WHAT'S YOUR TYPE?
What are you looking for in a home? Read the categories below to determine your best fit.
High Point: This category identifies the highest priced homes selling in any given neighbourhood (in the past year). If a neighbourhood has had around 5 or fewer sales it will be labeled as a High Point. If you are considering purchasing in a High Point for an area you should proceed cautiously and confirm whether a home deserves such a high price tag.
Done + Done:  Looking for a detached home in good condition, parking, 3 bedrooms, all on a quiet street? Join the club! If these are must-haves, then stick to neighbourhoods that offer D+D homes in your desired price range.
The Compromise:  Willing to make some compromises to get into your preferred neighbourhood? We have identified the price ranges where you can expect to make some compromises for all of Toronto's neighbourhoods.  A compromise could mean one or a combination of the following:  no parking, semi detached or townhome, small lot or busy street, renovation needed, small and/or only 2 bedrooms.
Fixer Upper: Willing to break out your tool belt (or pocketbook) for the right home? The Fixer Upper label is referring to homes which need significant work, or could be representative of a price point for some townhomes in various neighbourhoods.
Entry Point: Just looking for a way in? Our entry point identifies the lowest price a home sold for in a Toronto neighbourhood within the past year.  This will typically only represent a few homes that are likely to be small and unique properties that need substantial work, and for many areas could be indicative of a starting point for land value.
3. PICKING SIDES
Once you've determined your price point and property type, the next step is to pick which side of the city you're looking to call home. Our EAST, WEST + CENTRAL tables (links below!) will show you the neighbourhoods that best suit your budget and style. Note: these tables are for freehold properties only.
Looking for more detail? Contact us for a a full neighbourhood analysis and find out where you should be looking to buy. Want to see what these charts looked like last year? Click here for our 2015 neighbourhood guide.
---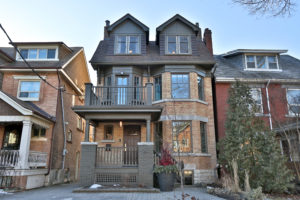 Ch-ch-ch-changes: How the GTA's Real Estate market will perform after recent interventions
It's rare to check the news these days without hearing about a new effort to cool Canada's red hot housing market. From Foreign Buyer Taxes, to new mortgage stress tests, to closing off tax loop holes; Federal and Provincial governments are looking at ways to keep Real Estate appreciation sustainable and reduce volatility in an industry that can have a drastic impact on the Canadian economy.
B.C. 15% Foreign Buyer Tax (August 2016):
B.C.'s recent implementation of a foreign buyer tax  resulted in decreased sales activity across the province particularly with regards to single family homes. The Greater Vancouver Area HPI index indicates home prices increased 24% y/y, but that sales decreased by 38% from October 2015.  As inventory builds from the 38% reduction in sales, prices are certain to experience downward pressure which should translate to decreased appreciation rates in 2017.
After B.C.'s foreign tax implementation, all eyes turned to the Ontario Government who continues to show reluctance to implement any such tax. Kathleen Wynne's most recent comments reinforce her belief that the markets are very independent and that her focus will be on helping first time buyers. I think they would be remiss not to expect some of this foreign investment from B.C. to shift to Ontario and cause upward pressure on the GTA and Ontario's housing prices. While the Ontario government is taking time to decide on their approach, enter Bill Morneau and the Federal Government with the following changes:
Expanding mortgage rate stress test to all insured mortgages.
The government is launching consultations on lender risk sharing.
As of November 30th, the government will impose new restrictions on when it will provide insurance for low-ratio mortgages. For more on these read here.
Tax Loop Hole Closed (Not really). For more read here.
Stressed out
The federal government has implemented new changes that are designed to reduce the risk associated with an overheated Canadian housing market. While I applaud the government's continued efforts to help reduce volatility in the housing market, I think it's unlikely to have the desired impact on the GTA where the supply just can't keep up with the demand. Reducing the purchasing power of those with limited down payments certainly won't improve affordability. The new rule has buyers with less than 20% down being stress-tested at the Bank of Canada's posted mortgage rate which is currently about 4.64%, about 2-2.5% higher than what mortgage lenders are offering. The idea being that borrowers will qualify for what they can handle should interest rates increase, and while this isn't a bad move, it does mean a reduced purchasing budget for those who do not have 20% down. My estimation is that the new regulation change will impact 15% of Buyers, and while this should help reduce unsustainable year/year 20% appreciation rates, it alone is not enough to completely shift the market, at least not in the GTA.
So how can we expect these changes to impact Toronto and the GTA's residential real estate market?
Buying Opportunity between $850,000 – $1M: The most recent rule change is likely, at least in the short term, to have the biggest impact on the $850,000-$1M price range, and should lead to more favourable purchasing conditions in this category. With an estimated 15% of these buyers purchasing power being reduced, they will now be forced to look in a lower price point. However, unlike other price segments, there won't be any buyers from higher ranges to fill the void. Buyers purchasing over $1M are already required to have a minimum of 20% down and are not subject to mortgage insurance and won't be impacted by the new stress test regulations. The number of Buyers in this price segment should be reduced in the $850,000-$1M range, so we should see reduced competition in this segment.
The Condo Alternative:  Reducing Buyers purchasing power will force them to look at a more affordable product, and in Toronto, that will mean condos, for some, smaller condos. Those buyers whose purchasing power has been reduced, but would rather get in the market than hand over their pay cheque to a landlord will be forced to look at alternative products. For many this will mean switching from Freehold to Condo. This is likely to stimulate some additional price growth in Toronto's condo market.
Rental Markets to Benefit: Reducing the purchasing power of first time buyers is going to turn some of the would-be purchasers to renters, creating greater demand for rental units in and around the city. This will reduce turnover and vacancy rates for landlords, and put upward pressure on rental prices. However, we are seeing more purpose built rental units going up in the city which could help to balance out this impact.
Price growth in the more affordable neighbourhoods: October's Detached home prices in the 905 region are up 30% on a year over year basis, so those intent on purchasing will be forced to look in lower priced areas they may have been originally hoping to avoid, Hello South Oshawa! Under valued market segments are likely to continue to see strong appreciation as Buyers seeking single family homes will be forced to look at low priced neighbourhoods across the GTA.
---
What You Need to Know About Your MPAC Assessement
By now, many Toronto home owners will have received their 2016 Municipal Property Assessment Corporation (MPAC) assessment notice revealing their property value as of January 1, 2016. This MPAC assessment is used to calculate your property taxes over the next four years and will be a basis for future assessments. I have already written about how we saved $2,500 in property taxes by disputing MPAC's assessment back in 2014, and how Toronto's property taxes stack up against other municipalities, so I will try to keep this short and to the point.
Here's what you need to know:
Your property taxes are calculated by multiplying the Total Tax Rate (City+Education+Transit) by your MPAC assessment value. Since property values have increased significantly over the past 5 years, Toronto's tax rate has decreased, going from 0.79% in 2011 to 0.69% in 2016. This is not just the Rob Ford effect, but a case of higher property values needing a lower tax rate to meet budget requirements!
Your property taxes are not going to go up just because your MPAC assessment has increased; in fact, they could actually go down. Essentially, the city needs to collect a set amount from property taxes. MPAC assessments have Toronto's housing values going up by 30% from 2o12 to 2016. With these increased property values, the city can lower it's tax rate to get to the set amount it needs. So if your home value goes up, but doesn't exceed the average increase in value, the lowered tax rate will off-set your increased property value. Homes that didn't see such strong appreciation can expect a break on their property tax bill. Still confused/want more detail? Check out this article from the Torontoist.
Your assessed value is based on the value as of January 1, 2016.  When considering if your assessment was fair, focus on what your house should have sold for at the start of this year. The most accurate comparables would be solds from fall/winter 2015.
You should only submit a Request For Reconsideration (RFR) if you can show that MPAC has assessed you too high. By submitting an RFR, you are essentially asking them to reconsider their valuation which means they could, although unlikely, re-assess your home with a higher valuation.
If submitting an RFR for the 2017 Tax Year, it is due by

September 29, 2016

. The easiest way is to visit to www.aboutmyproperty.ca and create a login (note, you will need your property assessment notice to do this). You will be able to see comparable sales in your neighbourhood and submit a RFR if you feel it's appropriate. You can also access RFR forms directly here.
MPAC assessments are phased in over 4 years from the 2017 to 2020 Tax Years, so you won't be paying taxes on that assessed value until the last year of this cycle, 2020.
This property tax calculator can be helpful in looking at how much property tax you can expect to pay for 2016 when buying a house in Toronto. It's important to note that in future years, tax rates and property values will change, so this calculator is really just to give you an idea of current property taxes.
Want to talk MPAC assessments? Drop me a line here.
---
Rent vs. Buy: Can You Afford a Condo in the City?
With degree in hand and memories of an epic travel experience, it's time to get started on this life thing, so you set your sights on a dream job and a place to call your own. It always starts a little rough, rooming with a few people and serving at a restaurant isn't exactly the stuff dreams are made of, but hey, it's a start (and let's be real, can be a lot of fun). Eventually you do land a job that seems promising and you feel like a grown up who really wants to live solo. So off you go to find an affordable (hopefully 1 bedroom) apartment in a very expensive city. It seems near impossible, but you make some compromises, like living in a basement apt, or maybe keeping just one of those roommates. It occurs to you that if renting is this tough, how will you ever afford to buy??
I recently had a client who purchased a condo after about a year of renting in the city. The process made me reflect on the rent vs. buy debate, so I wanted to share the logic behind what led to his purchase of a 500 square foot condo in Corktown (King East) for $274,000. Spoiler: it is more expensive to Buy, BUT it's also attainable and here's why it can make a lot sense. Below is a breakdown of my client's cost to rent vs. buy:
Leslieville Basement Apartment
500 sqft Corktown Condo, $274,000 Purchase Price
Purchase 5% Down
Purchase 20% Down
First/Last Deposit
2,100
Downpayment
13,700
54,800
Closing Costs
2,858
2,285
Total
2,100
 
16,558
57,085
Rent
950
Mortgage
1,190
1,004
Property Taxes
0
Property Taxes
147
147
Maintenance Fees
0
Maintenance Fees
217
217
Utilities and upkeep
100
Utilities and upkeep
200
200
Transit
130
Transit
50
50
Gym and Pool Use
50
Gym and Pool Use
0
0
Monthly Cost
1,230
Monthly Cost
1,804
1,618
Monthly Equity Gained
0
Monthly Equity Gained
650
550
Monthly Expenses
1,230
Monthly Expenses
1,154
1,068

First off, to get into the market, you do need some cash in hand, about $16,500 (5% down payment + closing costs) in this case. So while you're living in this basement apartment (or in my case, my uncle's attic) make sure you are saving those pennies. Better yet, share this article with Mom and Dad and get them on board. Tell them that this down payment is all you want for Christmases and Birthdays for the next 20 years, they'll go for that, right? What makes these two scenarios so comparable is the equity gained. It may seem like your living costs jump $600+ once you purchase, but $600 of your mortgage payment represents your equity, so that jump is actually offset.
A few things to note, firstly, my client moved within a walkable distance to work and will save on transit at least half of the time. He also values the amenities offered in his condo, like the outdoor pool and gym. When you factor in the equity he's gaining, buying is the better option, not to mention the improvement in his quality of life – the guy's living in a new condo complete with an awesome balcony and outdoor pool, instead of a basement apartment. If you were to rent a similar condo unit, you would be paying $1,500/month + utilities which makes renting an even less appealing option when you consider that there would be no equity gained.  
I should mention that the breakdown above hasn't accounted for transaction costs, like the legal and realtor fees paid when you sell, or mortgage insurance which is required for purchasing with less than 20% down. When the time comes to sell, you are going to want to recoup 5-6% (of the purchase price) in transaction costs if you've put 20% down, and 9-10% when you've put 5% down. I also realize that you could have success investing your down payment and the $600 equity/savings amounts elsewhere.
The reason I wanted to write about this topic is because when I'm talking to young professionals, the sense I get is that they feel like they'll never be able to buy. There tends to be to focus on the big numbers, like the down payment and your mortgage payment. And yes, your cash flow should be a consideration. If you can't make it work, then you can't make it work, but if you're renting for $1000 and putting away $600 a month, then this is a realistic scenario for you. And if you are renting something similar for $1,500/month, stop and think about how much equity you are losing out on. If you think the market is likely to appreciate 2-3% / year over the next 5 years, purchasing a condo might be more attainable and sensible than you thought. 
Have a question? Want to run some numbers? Drop me an email at andrew@relativerealty.com.
---
The Fashion District
The Fashion District, also know as the garment district, was named for its area's role in the garment industry in the early 20th century. Bordered by Queen + King to the North + South, and Spadina + Bathurst to the East + West, the area has been a part of some major gentrification happening in the west end of the city. With super easy access to downtown + uptown, and a bevy of culture + entertainment right on your doorstep, it's no wonder this area continues to grow. While there's still a handful of fabric stores to give credence to its name, the area has so much to offer. Here's quick guide on what's happening in the Fashion District:
Where to Eat: This is by no means an exhaustive list; there are just too many options. Lunch: Kupfert + Kim, Jules, Fusaros, Fresh, The Burger's Priest, Lunchbox Sushi, Avenue Open Kitchen (on Camden) + Le Gourmand. For dinner (or lunch if you're fancy): Buca, Westlodge, Brassai, Gusto 101, Valdez + Tutti Matti.
For Coffee: Jimmy's Coffee, Portland Variety, Starbucks, + they even have a good ole Timmy's at Spadina + Adelaide.
For Groceries: there's a Loblaws that's walking distance (Queen + Portland) + Fresh + Wild (Spadina + King), not to mention that Chinatown is a very short walk. Technically not groceries, but could be considered a major food group, there's an LCBO at the corner of Spadina + King.
For Everything Else: Ladies, the women's only water spa, Body Blitz, is right at Adelaide + Portland. Yoga Tree + Barreworks are close by for those who bend. And the Nike Loft is located on Richmond for all the runners out there. Enjoy some green space at Adelaide + Brant, and Spadina + Wellington. For music lovers, the Cameron, The Riv + The Horseshoe are all within stumbling distance.
To Shop: For the home, you're in a good spot – CB2, Morba, Urban Barn, Home Sense + Design Republic just to name a few. For fashion, you've got the main guys – H&M, Urban Outfitters, Club Monaco, but also a TON of great boutique shops along Queen for both fashion + home.
As far as properties go, the Fashion District is largely made up of condos. It's worth noting that buildings in this area generally do not exceed 15 stories, so you can still enjoy the sun when you hit the streets. And not all condos are equal. Yes, there is your fair share of smallish units (especially just outside of the district's boundaries), but keep a eye out for those hidden gems. Like this almost 1500 sqft, 2 +1 bdrm, 2 bath property for only $699,900. This is the perfect place for families starting out, small families or even as an investment property. You are steps away from everything you need with plenty of space at home. Living urban does not always mean living small.
Did we miss you favourite Fashion District must? Make sure you let us know in the comments below!
---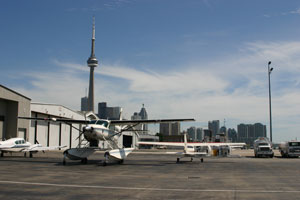 A Newcomers Guide to Toronto's Real Estate Market
New to Toronto Real Estate?  Here are 5 things you should know when starting your home search.
Real Estate Commission for both the Seller's and the Buyer's Realtor are paid by the Seller: In Toronto, it is the norm for Home Buyers to use a Real Estate Broker for both Buying and Selling their home. In other international markets, a Buyer agent is not as popular (although gaining popularity in some markets like Australia), but in Toronto where the Buying Agent's commission is commonly paid for by the Seller, Buyers typically choose to take advantage of this service. The way it works is this: a Seller enters an agreement with their Real Estate Broker (and their Listing Brokerage) to sell their home. In this agreement, they outline how much total commission they will be paying, and how much commission the Brokerage representing the Seller is to offer the Agent representing a Buyer. If the Buyer has no representation then the commission set aside for the Buying Brokerage would typically go to the Seller's Agent. Why wouldn't you want someone working on your behalf when someone else is picking up the tab? Buyer representation became popular in the 1990s when the industry realized that no one was looking out for the Buyer's best interest, and it has become the standard in Ontario ever since. Those who choose to work directly with the Listing Agent should recognize that the listing agent has committed to working on the Seller's behalf and will be trying to obtain the highest possible sale price for the property.
The List Price is a Starting Point:  In Toronto's frenzied real estate market, the price a property is listed at is often not representative of what it should sell for.  Properties are often priced simply to get would-be Buyers through the door and encourage as many offers as possible.  Others are priced way above market value in hopes that an uneducated Home Buyer will blindly give them their asking price. Sometimes you'll see failed offer night strategies where a home is listed low for multiple offers, but then listed higher the next week when they don't get the price they were hoping for. When offering on a home, your Realtor will be able to advise you of what a fair price is based on analysis of recent 'solds' and the numerous comparable properties that they have been through.
Focus Your Online Home Search: How many sites do you look at when searching for your next house? There are many Real Estate websites that offer a list of featured properties and have the ability to search available listings, though most of these listings actually belong to a different listing agent. Most people don't realize that homes they see on random Real Estate sites are most likely either already on Realtor.ca, about to come on Realtor.ca, or already sold. Even homes being sold directly by an owner are now typically listed on Realtor.ca.  So don't get overwhelmed and stick to Realtor.ca for your property search.  Or better yet, have us set you up with a customized daily property match for all homes that come on the market matching your search criteria. And if you hear the term MLS (Multiple Listing Service), this is just the old name for Realtor.ca that is still commonly used today.
Know Your Market: Condo vs Freehold:  It's true that Toronto's condo market has shown healthy growth and remains quite competitive; however, the condo market has a much larger inventory of supply than Freehold properties making the two markets vastly different. Competition for Freehold properties is fierce. Supply never seems to be enough to satisfy demand, particularly in Toronto's most popular neighbourhoods. In Toronto's condo market, it's more typical to see a downward price negotiation, and if the property isn't priced for a quick sale, you likely have more time for your due diligence. Securing a freehold property for, at, or below market value requires you to be ahead of the game and your due diligence to be done on the fly.  Strategy and speed are important in a market that typically sees houses sell in a week or less.
Toronto in a Nutshell:  The GTA is made up of over $6 Million people and hundreds of neighbourhoods.  The city proper is divided by Yonge St.; this central corridor is the heart of Toronto and home to the majority of Toronto's highest priced properties.  Toronto is surrounded by Durham Region to the East, York Region to the North, Peel Halton to the West and Lake Ontario to the South, forming what is referred to as the Greater Toronto Area. As you travel about 10 km outside of Toronto's downtown core, the city is made up of inner suburbs with Scarborough to the East, Etobicoke to the West and North York to the – you guessed it – North. There are many things to take into consideration when choosing your 'hood. Much of it has to do with what lifestyle you want to lead, how much do you want to commute,  where do you want your kids to go to school, not to mention affordability. A Realtor can help you determine which neighbourhood makes most sense weighing both lifestyle needs and financial planning objectives. Affordability is an on-going consideration; for example, the east end of the GTA has the most affordable purchase prices, but you might end up paying twice as much in property tax.  Navigating the bigger picture is where a Reatlor's experience and knowledge comes in handy, giving you the proper information you need to make a good decision.
---