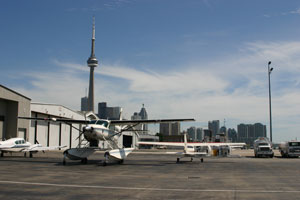 A Newcomers Guide to Toronto's Real Estate Market
New to Toronto Real Estate?  Here are 5 things you should know when starting your home search.
Real Estate Commission for both the Seller's and the Buyer's Realtor are paid by the Seller: In Toronto, it is the norm for Home Buyers to use a Real Estate Broker for both Buying and Selling their home. In other international markets, a Buyer agent is not as popular (although gaining popularity in some markets like Australia), but in Toronto where the Buying Agent's commission is commonly paid for by the Seller, Buyers typically choose to take advantage of this service. The way it works is this: a Seller enters an agreement with their Real Estate Broker (and their Listing Brokerage) to sell their home. In this agreement, they outline how much total commission they will be paying, and how much commission the Brokerage representing the Seller is to offer the Agent representing a Buyer. If the Buyer has no representation then the commission set aside for the Buying Brokerage would typically go to the Seller's Agent. Why wouldn't you want someone working on your behalf when someone else is picking up the tab? Buyer representation became popular in the 1990s when the industry realized that no one was looking out for the Buyer's best interest, and it has become the standard in Ontario ever since. Those who choose to work directly with the Listing Agent should recognize that the listing agent has committed to working on the Seller's behalf and will be trying to obtain the highest possible sale price for the property.
The List Price is a Starting Point:  In Toronto's frenzied real estate market, the price a property is listed at is often not representative of what it should sell for.  Properties are often priced simply to get would-be Buyers through the door and encourage as many offers as possible.  Others are priced way above market value in hopes that an uneducated Home Buyer will blindly give them their asking price. Sometimes you'll see failed offer night strategies where a home is listed low for multiple offers, but then listed higher the next week when they don't get the price they were hoping for. When offering on a home, your Realtor will be able to advise you of what a fair price is based on analysis of recent 'solds' and the numerous comparable properties that they have been through.
Focus Your Online Home Search: How many sites do you look at when searching for your next house? There are many Real Estate websites that offer a list of featured properties and have the ability to search available listings, though most of these listings actually belong to a different listing agent. Most people don't realize that homes they see on random Real Estate sites are most likely either already on Realtor.ca, about to come on Realtor.ca, or already sold. Even homes being sold directly by an owner are now typically listed on Realtor.ca.  So don't get overwhelmed and stick to Realtor.ca for your property search.  Or better yet, have us set you up with a customized daily property match for all homes that come on the market matching your search criteria. And if you hear the term MLS (Multiple Listing Service), this is just the old name for Realtor.ca that is still commonly used today.
Know Your Market: Condo vs Freehold:  It's true that Toronto's condo market has shown healthy growth and remains quite competitive; however, the condo market has a much larger inventory of supply than Freehold properties making the two markets vastly different. Competition for Freehold properties is fierce. Supply never seems to be enough to satisfy demand, particularly in Toronto's most popular neighbourhoods. In Toronto's condo market, it's more typical to see a downward price negotiation, and if the property isn't priced for a quick sale, you likely have more time for your due diligence. Securing a freehold property for, at, or below market value requires you to be ahead of the game and your due diligence to be done on the fly.  Strategy and speed are important in a market that typically sees houses sell in a week or less.
Toronto in a Nutshell:  The GTA is made up of over $6 Million people and hundreds of neighbourhoods.  The city proper is divided by Yonge St.; this central corridor is the heart of Toronto and home to the majority of Toronto's highest priced properties.  Toronto is surrounded by Durham Region to the East, York Region to the North, Peel Halton to the West and Lake Ontario to the South, forming what is referred to as the Greater Toronto Area. As you travel about 10 km outside of Toronto's downtown core, the city is made up of inner suburbs with Scarborough to the East, Etobicoke to the West and North York to the – you guessed it – North. There are many things to take into consideration when choosing your 'hood. Much of it has to do with what lifestyle you want to lead, how much do you want to commute,  where do you want your kids to go to school, not to mention affordability. A Realtor can help you determine which neighbourhood makes most sense weighing both lifestyle needs and financial planning objectives. Affordability is an on-going consideration; for example, the east end of the GTA has the most affordable purchase prices, but you might end up paying twice as much in property tax.  Navigating the bigger picture is where a Reatlor's experience and knowledge comes in handy, giving you the proper information you need to make a good decision.